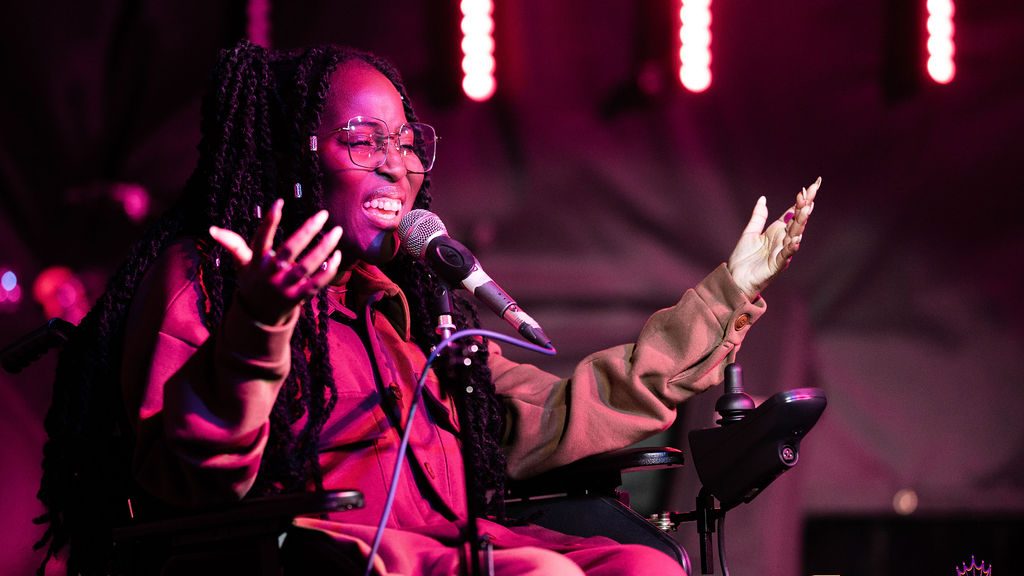 Miss Jacqui performing at Festival 2Funky (2022).
Image Description: A photo of Miss Jacqui performing on stage at Festival 2Funky, 2022. Miss Jacqui, a black woman in a brown jacket with pink lights shining on her, sitting with her hands slightly raised and in her powered wheelchair, singing.
Miss Jacqui is a Poet and Songwriter who knows a great deal about working with the cards that you are dealt. She is someone who always tries to challenge societal perceptions, like what it actually means to be a black woman with a disability. A wheelchair user herself, Miss Jacqui wants her poetry and music to help her listeners to see the world differently, and to inspire others to feel confident in being themselves.
She is also a Spoken Word Artist, Songwriter, and Facilitator.