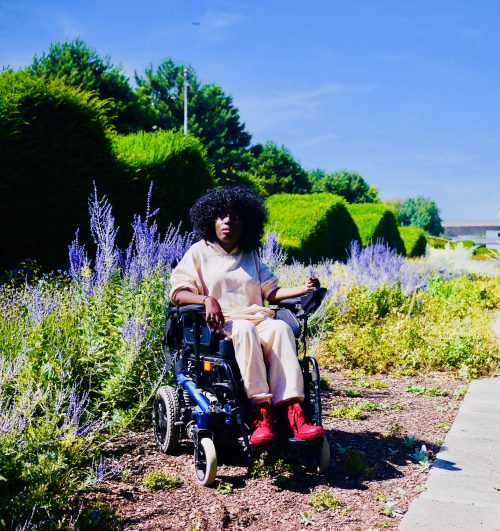 Miss Jacqui is a Poet and Songwriter who knows a lot about working with the cards that you are dealt. Especially so because she is someone who always tries to challenge societal perceptions, like what it actually means to be a black woman with a disability.
A wheelchair user herself, Miss Jacqui wants her poetry and music to help her listeners see the world differently, and inspire others to feel confident in being themselves.
"When you are a minority in a minority in a minority, you have no choice but to stand out." – Miss Jacqui
She is also a Spoken Word Artist, Songwriter, and Facilitator.